Innovations
Unleashing creativity with our Innovations as building blocks.
We are always looking for new and innovative ways to help our clients succeed in the food industry.
That's why we have developed a range of Innovations - products that we have developed in-house that can be the building blocks for custom formulations. Our Innovations are designed to be flexible and versatile, and can be customized to meet your specific needs and requirements. They are the perfect starting point for developing new food products, and can help you bring your product ideas to life faster and more efficiently.
Benefits to using our Innovations
Time Savings
By using our Innovations as the starting point for your custom formulations, you can save time and resources that would otherwise be spent developing a product from scratch.
Cost Savings
Using our Innovations as the foundation for your custom formulations can also help you save money, as you won't need to invest in the research and development of a new product from scratch.
Expertise
Our team has a wealth of expertise in the food industry, and by using our Innovations as the starting point for your custom formulations, you can benefit from our expertise and experience.
Featured formulations from our library of Innovations
High-Protein Caramel
Our high protein caramel innovation is perfect for elevating the nutritional value of your food products. Create healthier indulgences without sacrificing taste.
Nearly 6g of protein per 100g
Less than 6g of sugar per 100g
No bitter after-taste like other alternative sweetened products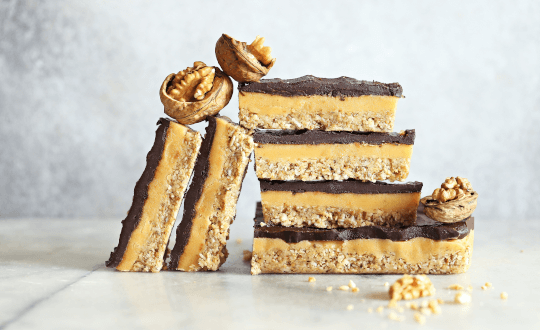 Midnight Bliss Caramel
Add a touch of luxury to your food products with our Midnight Bliss caramel innovation. Create decadent desserts and snacks that will satisfy even the most refined palates.
Smooth, creamy and decadent
Extrudable, spreadable, and freeze-thaw stable
Perfect for adding depth to desserts and beverages
Made with high-quality ingredients for a premium taste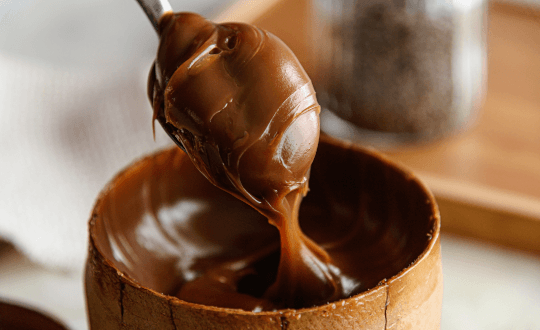 Marshmallow
Our marshmallow innovation is versatile and perfect for product development. Add texture and flavor to your food products, or as a standalone ingredient for a classic childhood favorite.
Light and airy texture
Made with real egg whites
Kosher-certified and Non-GMO
Consistent performance in recipes and processes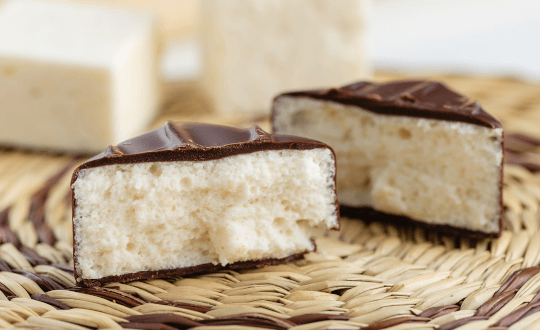 Whisto Jel
Our Whisto Jel innovation is a versatile ingredient that can be used in product development to create cast, slabbed or crystallized jellies, marmalades, and jackets.
Ideal for casting, slabbing or crystallizing jellies and marmalades
Provides excellent texture and consistency to food products
Suitable for creating jackets for confectionery items
Can be easily mixed with other ingredients for customized formulations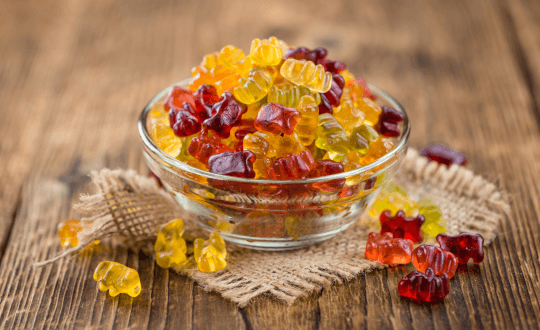 Dessert Syrup
Elevate your desserts and baked goods with our dessert syrup innovation. Create mouth-watering treats that will have your customers coming back for more.
Adds rich and luxurious flavor to desserts and beverages
Thick and pourable consistency for easy drizzling or spreading
Made with high-quality natural ingredients
Versatile product suitable for use in a variety of recipes and applications